---
---
COVER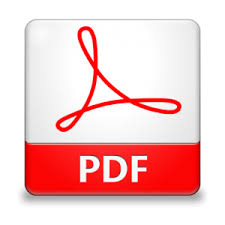 CONTENTS
Abs.Article
General (r) professor Teodor FRUNZETI, PhD, Claudiu SĂFTOIU, PhD Candidate
NATIONAL SECURITY INTEGRATED PLATFORM – A REVOLUTIONARY CYBER-TOOL
Abs.Article
General (r) professor Teodor FRUNZETI, PhD, Cristian-Petru VINTILĂ, PhD Candidate, Alexandru CRISTIAN, PhD
GLOBALIZATION – RISK OR SECURITY FACTOR FOR EUROPE?
Abs.Article
Lieutenant-General (r) Associate Professor Constantin MINCU, PhD
GLOBAL GEOPOLITICAL CHAOS
Abs.Article
General (ret.) professor Anghel ANDREESCU, PhD, Main police inspector Valentin DULGHERU, PhD
CONCLUSIONS ON HYBRID WARFARE
Abs.Article
Brigadier General Gheorghe CALOPĂREANU, PhD
ROMANIAN HIGHER MILITARY EDUCATION – SUPERIOR WAR SCHOOL
Abs.Article
Colonel (ret) Professor engineer Eugen SITEANU, PhD
SECURITATEA OBIECTIVĂ
Abs.Article
Petre (Patrick) Luca, Visarion Neagoe
THINK OUTSIDE THE BOX – AN OPERATIONAL VIEW
Abs.Article
Major-general Valentin BECHERU, First-lieutenant Valeria LINCĂ
GOVSATCOM AND THE PREMISES OF DEVELOPMENT THE NATIONAL SPACE PROGRAM
Abs.Article
Colonel (Ret.) Professor Gheorghe BOARU, Ph.D, Colonel Valerică PIROŞCĂ
MODERN MILITARY ACTIONS AT THE BEGINNING OF THE 21st CENTURY
Abs.Article
Colonel (Ret.) Professor Viorel ORDEANU, PhD, Colonel (r) Professor Benoni ANDRONIC, PhD
WAR EXPERIENCE OF ROMANIAN ARMED FORCES
Abs.Article
Lisa-Maria ACHIMESCU, PhD
INTERNATIONAL LAW, AN INSTRUMENT OF POWER POLITICS?