---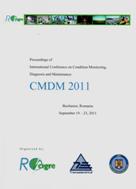 Autori:  ****
Anul apariţiei: 2011
Nr. pagini: 246
ISBN: 978-606-8371-14-6
Domeniu:  Tehnic – energetic
Disponibilitate: La cerere
Citește câteva pagini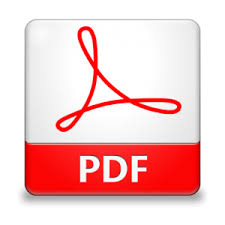 Despre carte: On behalf of Romanian National Committee of CIGRÉ, it is our great pleasure to welcome our distinguished guests of the first International Conference on Condition Monitoring, Diagnosis and Maintenance (CMDM 2011) taking place in Bucharest, Romania, on September 19th-23rd, at the Radisson Hotel.
CMDM 2011 is organized by the Romanian National Committee of CIGRÉ and the Romanian Power Grid Company "Transelectrica" as co-organizer, under the patronage of the Ministry of Economy, Commerce and Business Environment of Romania.
The conference brings together expert engineers, scientists, researches, decision makers, academics and others with interest in the domain and provides an excellent opportunity to share state-of-art information on condition monitoring, diagnosis, maintenance and asset management techniques in the electric power system. The main topics include: (1) Smart Grids, (2) Condition monitoring and diagnosis for power equipment and high voltage lines, (3) Condition monitoring and diagnosis in power plant,
(4) Failure phenomena based on electrical, mechanical, chemical and thermal causes, (5) Degradation assessment for power equipment, (6) Modern maintenance tools and technologies, (7) Advanced sensing techniques for condition monitoring and diagnosis, (8) Applications of artificial intelligence for data mining and condition assessment, (9) Substation automation and automated metering, (10) Asset management tools for power equipment, (11) Distributed resources and renewables.